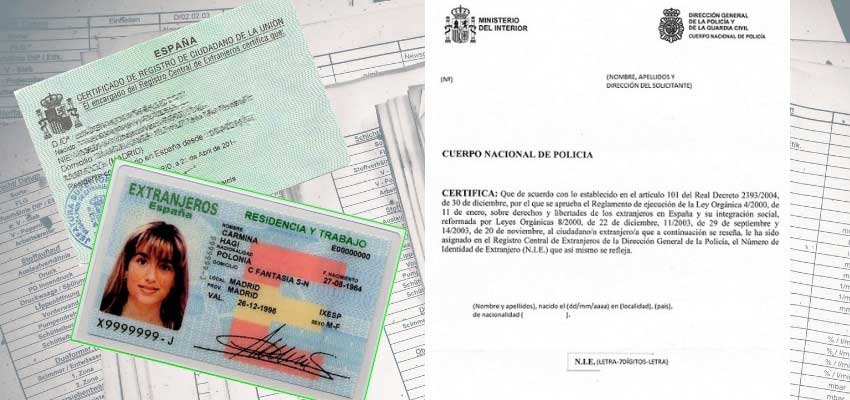 To move to, or at least purchase a property in Spain, is a dream come true for many foreigners nowadays. One of the first things you would have to do is apply for a NIE number, which you will need by the time you sign the deeds before the notary. What is a NIE number then? The Spanish NIE number acts as a tax and identification number, and is used in all fiscal transactions that involve the Spanish tax office. A NIE number is mandatory for all foreigners with financial, professional or social affairs in Spain, regardless of whether they are a resident or non-resident in Spain.
How does one apply for the Spanish NIE number? There are three ways to apply for it:
1. Apply in person.
2. Apply in person via a Spanish Consulate abroad.
3. Apply through a representative in Spain.
1. Applying for a NIE number in person.
Firstly, you would have to prepare the necessary documentation:
Two copies of the Ex-15 application form filled out and signed.
An original document (plus a photo copy) that justifies the reason for applying for a NIE number, specifically, of the existence of economic, professional, or social interests in Spain (such as a purchase contract for property, mortgage approval etc.)
For EU-nationals, your passport and photo copy of the main page and for Non-EU-nationals, your passport, a photo copy of your entire passport and proof of your legal entry in Spain
Secondly, you need to go in person to the appropriate place of submission, such as the immigration offices or a local police station, with all your documentation, print the form "Modelo 790 codigo 012", pay a small tax at the nearest bank and then the application process should be completed.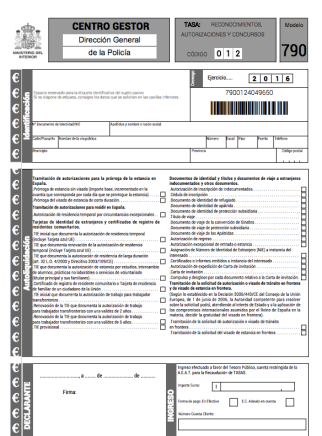 Lastly, once you have applied you will be given an official receipt and told when and where to pick it up. The time it takes varies. The NIE certificate that you receive eventually is actually only valid for three months. However, the allocated NIE number is unique to you, and will be yours for life.
2. Applying for an NIE number in person via a Spanish Consulate abroad.
Preparation of the necessary documentation as described above under point 1., but the exception that the Ex-15 application form should be duly completed but NOT SIGNED as you will need to sign in the presence of a consular official.
You need to take all the documentation in person to your nearest Spanish Consulate which will forward it to the competent authority in Spain, who will then issue your NIE number. The consulate itself has no authority to issue any NIE numbers and only works as a middle hand. Therefore, once you have submitted your application with them you will have to await notification from the Spanish authorities. If all goes well you should receive your NIE number in PDF format by email within 2-3 weeks.
3. Apply through a representative in Spain
You can also authorize a third party, a legal representative, to obtain your NIE number on your behalf. There are several companies that offer this service such as "gestorías" and law firms. Once authorized they take care of the whole process for you. You will however need to provide them with the following:
Grant them with a power of attorney ("poder") or an authorisation form.
Provide them with a notarised copy of your passport ("copia legalizada") which is simple and cheap to do.
---