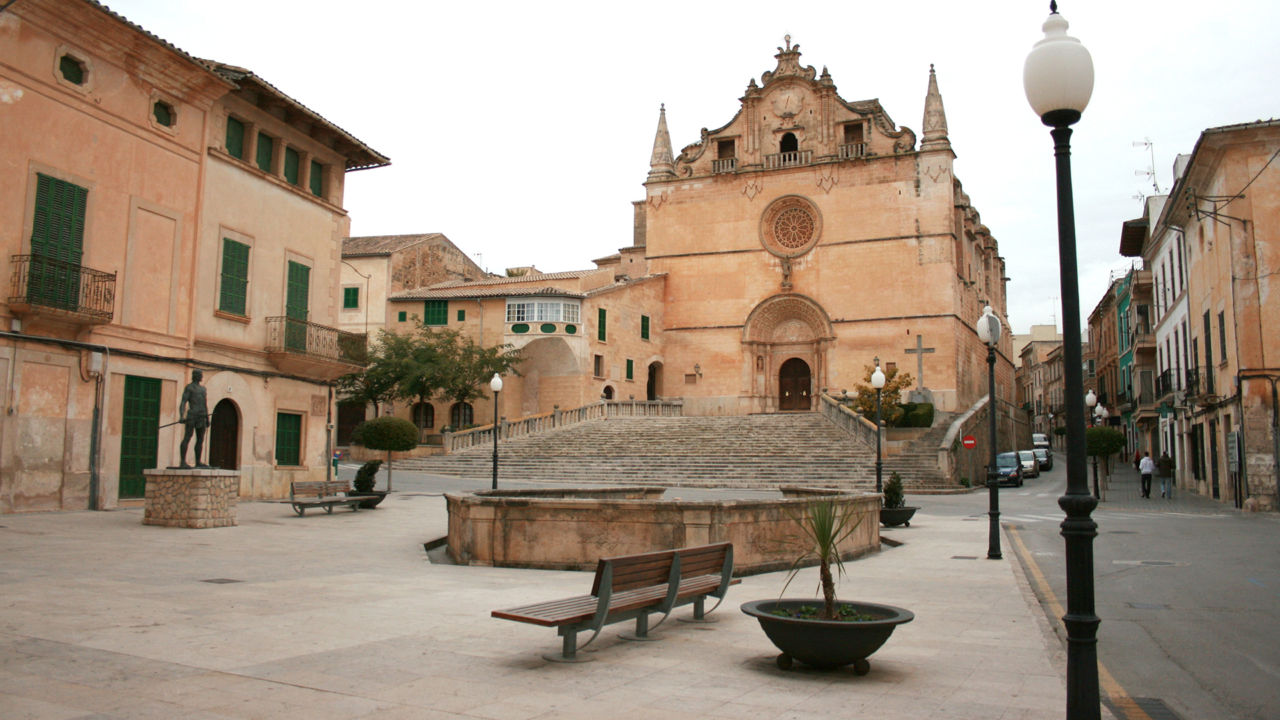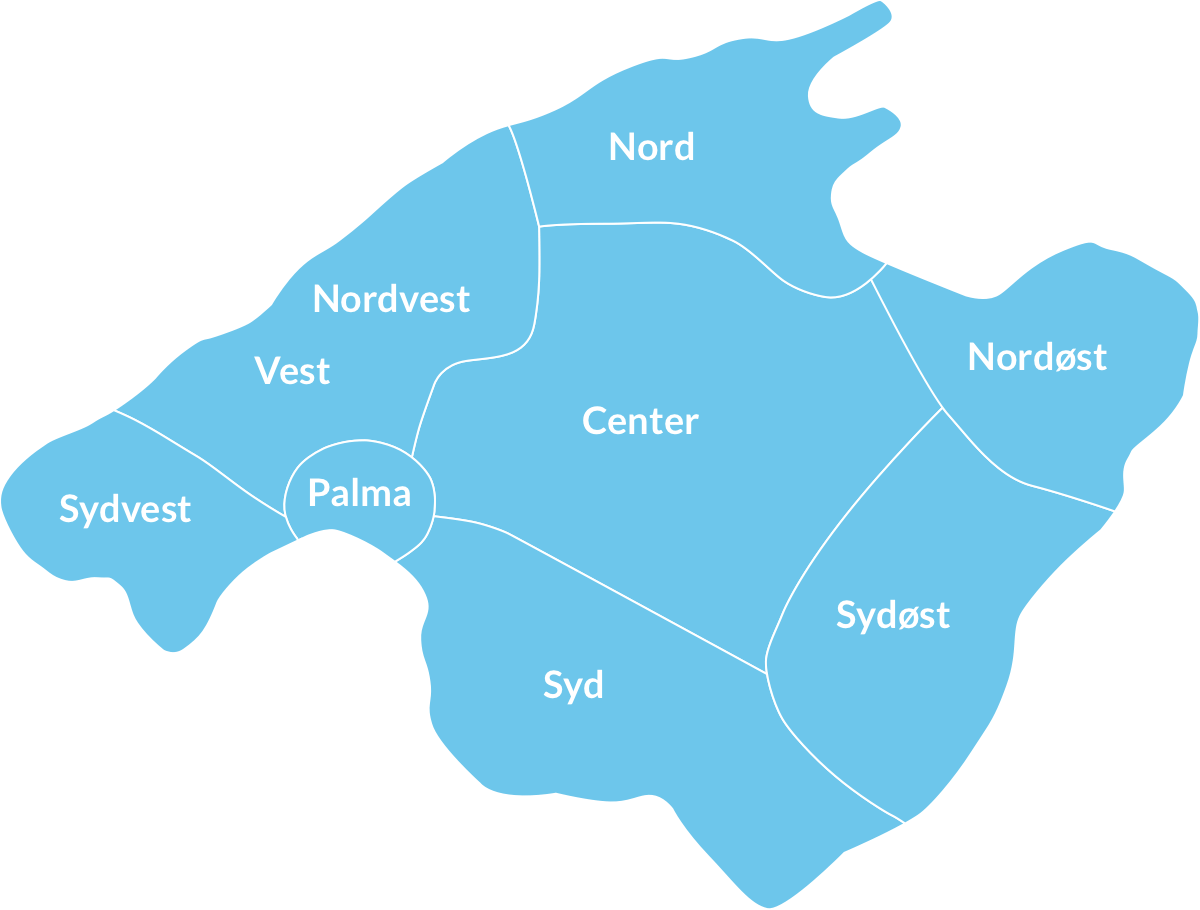 Huse og lejligheder til salg i det centrale Mallorca
Center of Mallorca er berømt med sine godser, palæer og fincas. Mest populære steder er: Santa Maria, Binissalem, Alaro, Santa Eugenia, Sineu, Selva og Bunyola.
Midten af øen omfatter landsbyer såsom Sencelles, Sineu, Montuiri eller Randa. Midten af øen, også kendt som Es Pla - "The Plain" - er én lang rullende strækning af marker strækker sig fra foden af Tramuntana bjergkæden i vest til Llevant bjergkæden i øst.
Området er overvejende fladt landskab med marker af mandel-og /carob træer og kvæg/får der græsser. Det er ideelt for dem, der er på udkig efter den traditionelle landlige mallorcanske livsstil ikke langt væk fra Palma, kun cirka 30 minutters kørsel. Her vil du også kunne komme nærmere på de lokale mennesker , turismen er endnu ikke overdrevet inde midt på Øen.
Den centrale by Sineu er sandsynligvis den bedste base at have for at begynde at udforske denne del af øen. Den nye motorvej fra Palma op til den nordlige del af øen har haft en markant indflydelse på dette område, den muliggør hurtig og nem adgang til landsbyerne. For eksempel er landsbyer såsom Llubi, Selva, Algaida og Montuiri, alle blevet mere interessante som et resultat af den nye motorvej. Den nye vej til Manacor har forbedret adgangen til landsbyer som Sineu og Sencelles.
Ejendomspriser for et grundstyk starter fra 120.000 Euro et byhus fra 300.000 euro og for et land hus fra 800.000 Euro.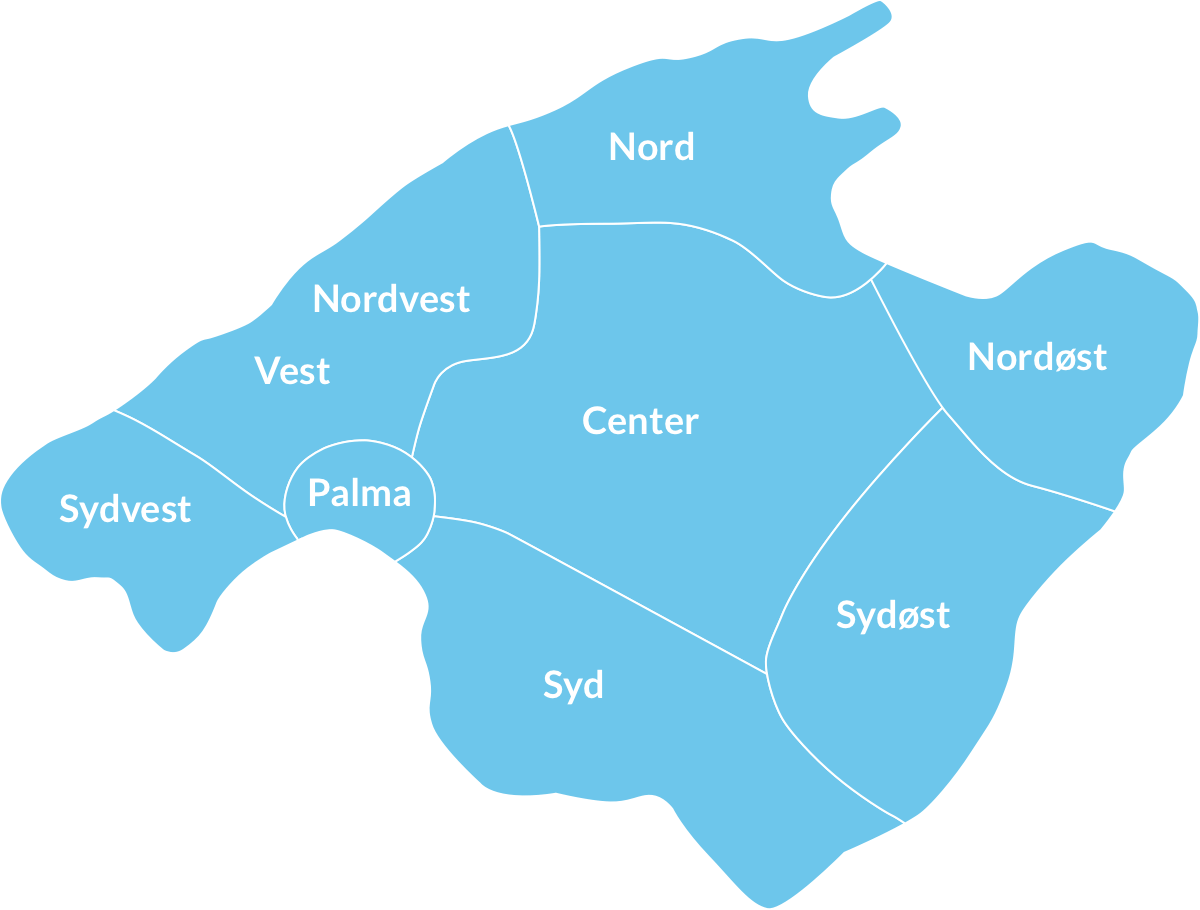 Klik på kortet for at se boliger i hvert område
Populære områder i centrale Mallorca
Udfyld dine oplysninger, og vi vil hjælpe dig med at finde dit drømmehus
Udfyld dine detaljer, og vi vil hjælpe dig med at finde din drømme ejendom
Udfyld vores forespørgselsformular ved at klikke på linket. I formularen kan du også vælge, om du ønsker at blive informeret om vores nyeste ejendomme via e-mail eller nyhedsbrev.
Spørgeskema