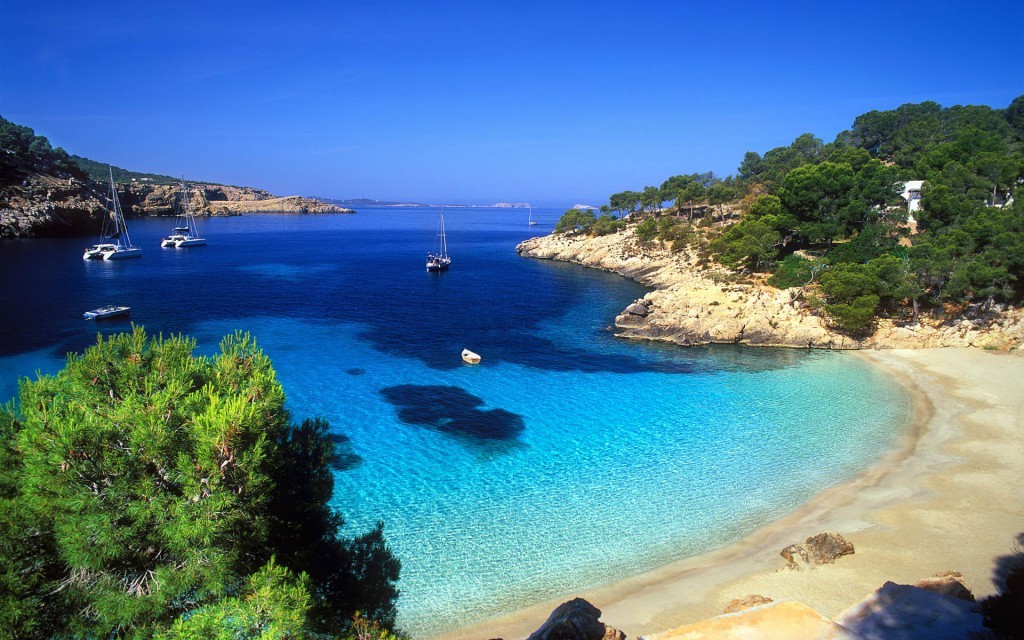 There are many lovely beaches in Majorca to discover and worth visiting. Here below you will find a selection of some of our favourite beaches to visit.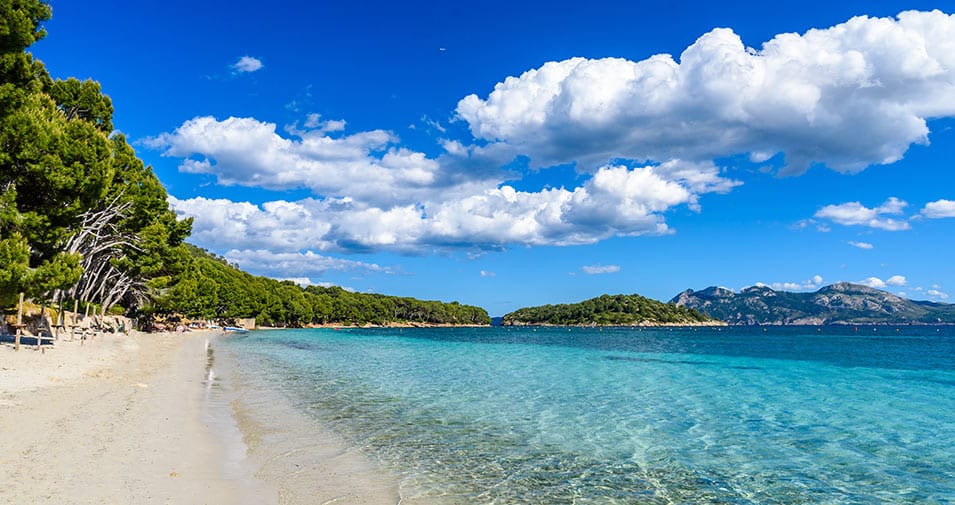 Playa de Formentor is in the top 3 of the beaches of Europe and in the top 25 of the best sandbanks in the world. It is located in the north-eastern part of Majorca. With its about 1 kilometre long white sand beach and sparkling green-blue waters, framed by a wooded landscape and views of the Tramuntana, this is truly a paradise beach. The beach is very popular with tourists who also make their way north for the scenic views at the Cap de Formentor, the farthest point on the island that ends in a lighthouse, and from where you can see Menorca on clear days. The water is shallow and there are rarely waves here, which is nice for small children. Some areas of the beach can get rocky but otherwise it's easily accessible. People of all ages enjoy this beach.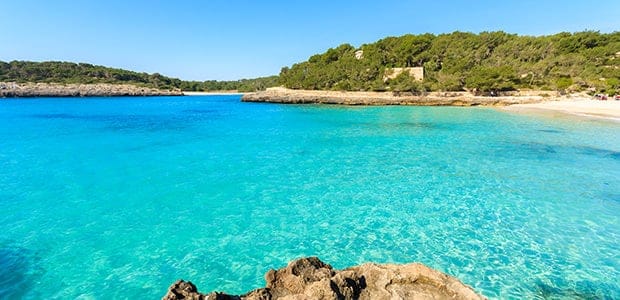 Cala Mondragó is a beach about 10 kilometres from Santanyí consisting of sand, stones and rock, located in the southeast of Majorca. It is framed in a wild landscape, surrounded by pine forest, with fine white sand and incredibly crystalline waters and turquoise colour. In addition, its waters are shallow which makes it an ideal place to go as a family. It was declared a natural park in 1992, protecting the area from development and mass tourism.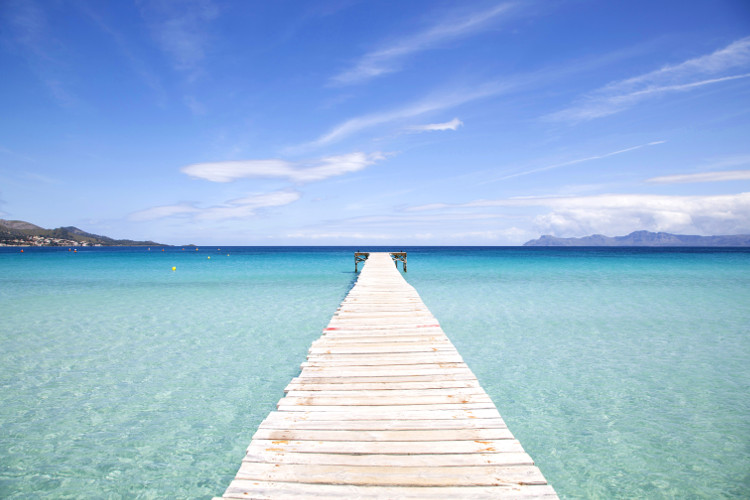 Playa de Muro is the largest sand beach in Majorca (covering nearly six kilometres) located on the northeast coast of the island. It has shallow clear blue water and white sand dunes. This is a popular beach for families because of its easy access, the long boardwalk with cafes, restaurants, hotels, onsite facilities, kids focused activities, shops, small parks and the exceptionally shallow waters which allow you to walk quite far before it gets deep.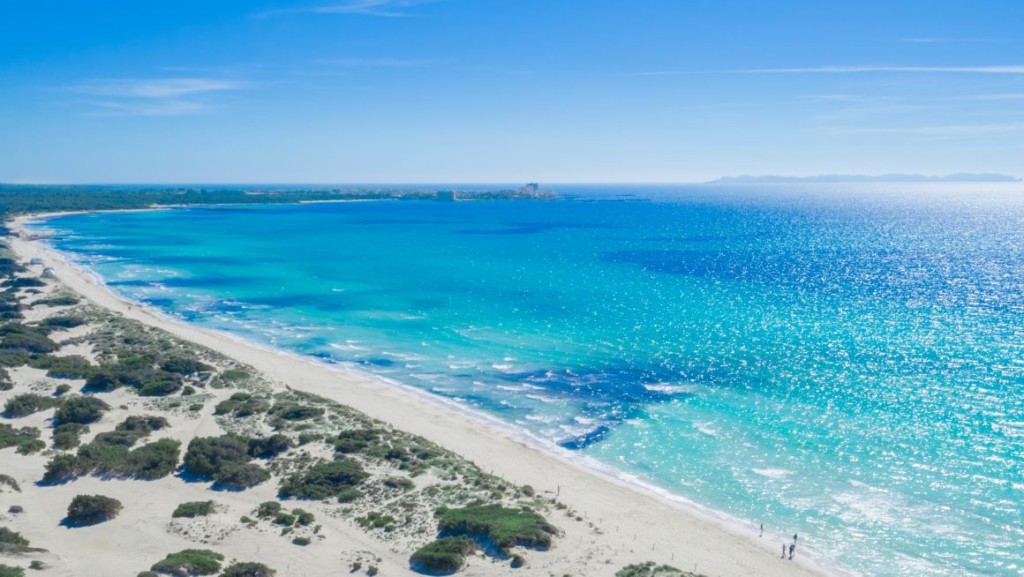 This is one of the best know beaches on the island located in the south part of Majorca. The water is spectacular with its turquoise clear blue colour that is more typical of a Caribbean island. This is a beach for nature lovers who will enjoy the wild beauty and remoteness of the beach. The beach is backed up by sand dunes, some rocky outcroppings, shrubs and pine and a beautiful, 1500-hectare natural wetland with salt flats, birds and a small lake. The beach is popular for tourists and locals, and it is not uncommon to find naturists here, particularly further off from the main crowds.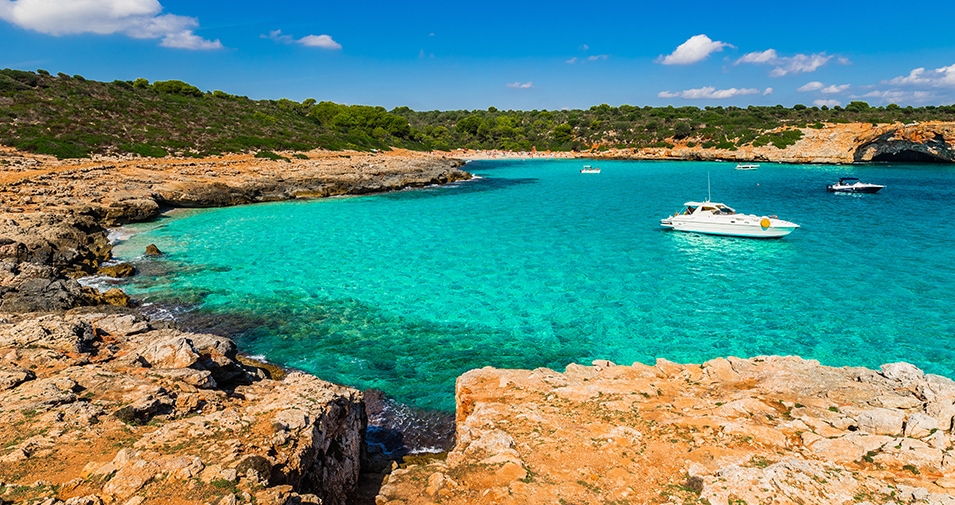 Cala Varques is a 90-metres cove beach located in the southeast of the island not far away from Portocolom. With its white sand, deep blue water, surrounded by low, rocky cliffs and trees, it is popular with locals and tourists. It is a favourite beach among naturists as well but a less family-friendly beach since it does not have any restaurant facilities.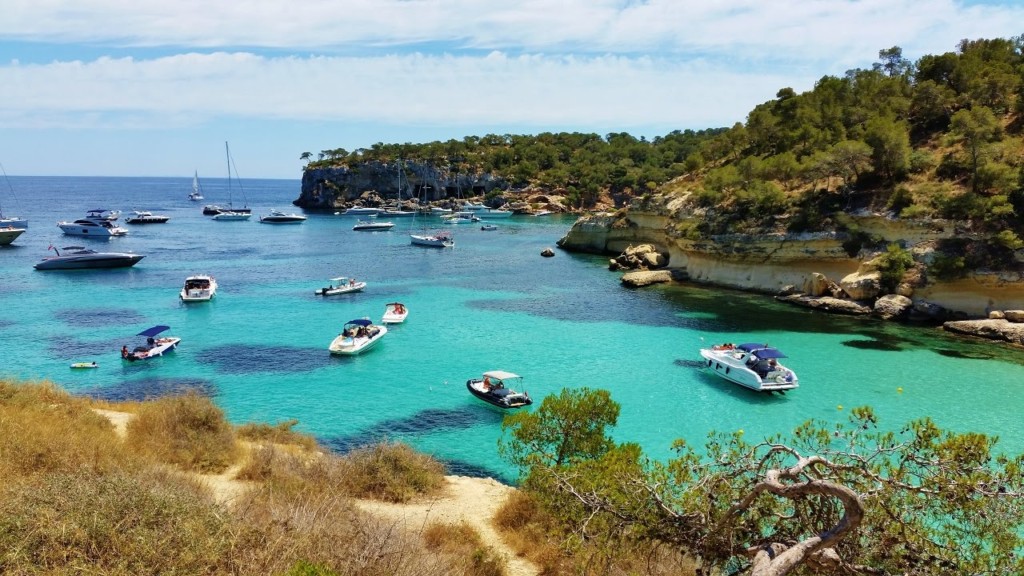 This is another small cove beach on the southwest coast of the island. It is a very calm and peaceful beach visited by both locals as well as tourists. Due to its small size, there are generally fewer crowds. There is a limited number of umbrellas and sun beds. There are toilets onsite and one large restaurant serving nice beach food.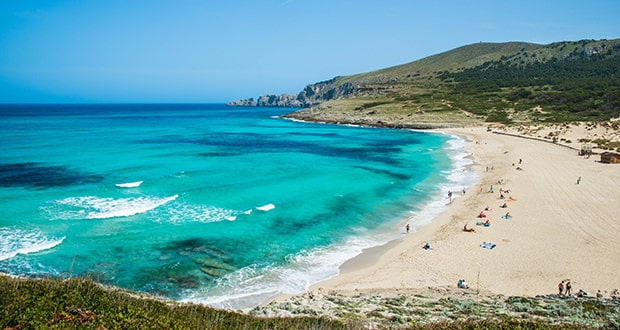 Cala Mesquida is one of the most magical corners of Majorca, a beach of fine white sand embraced by rocks, dunes and pines creating a unique natural environment, it is one of the most beautiful beaches of the archipelago. An accessible beach, beautiful and surprising as well as comfortable, since it has good services and facilities such as sun beds, parasols and good restaurants. It is an ideal place to go as a family, although its level of occupation is usually high in high season. On the side of the beach, near the rocks, nudism is usually practiced.